If you're like us, you might be looking for a project to help keep the "stay at home" blues away. We have put together some Do It Yourself ideas to freshen up your curb appeal at your house. Many of our local landscape and home improvement stores are offering curbside pick-up and even some home delivery options. Get outside and enjoy some sunshine while sprucing up your digs!
---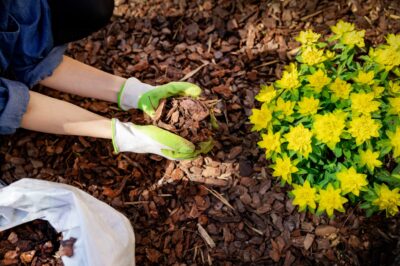 Mulch
It's amazing what some mulch or pine straw can do for your front and backyard. Mulch not only looks pretty but it also helps to keep moisture in to prevent dehydration during hot days for your plants and bushes. Be careful not to over mulch or spread it too close to your home foundation. Just as mulch helps keep moisture in for plants it does the same next to your house. Best practices are to make sure it is about a foot or more away from your foundation to prevent water and creepy crawling, wood-eaters away from your house.
---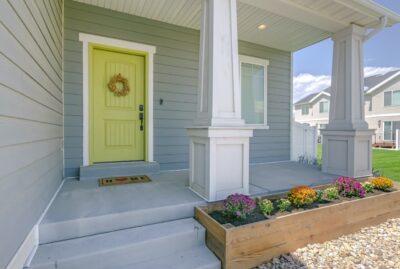 The Front Door
One of the first impressions your guests and visitors have of your home is your front door. Adding a pop of color and a fresh coat of paint can give a big refresh to your home. Make sure you use colors that will compliment your current exterior, trim, and shutters. Before taking the plunge with that bright orange or blue, consider doing a swatch with a back that will not damage your current door. While I haven't used Samplize before, they do offer "damage-free" samples from many of the big-name paint carriers (www.samplize.com).
---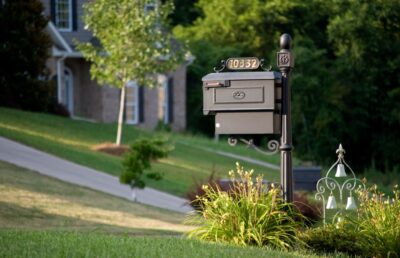 Mailbox Makeover
This is an easy upgrade that usually doesn't require a lot of time or money. When adding a new or refurbished mailbox consider update your house numbers and putting a new coat of paint or stain on the post. A few drought-resistant plants and a garden flag are also great ways to bring this area to life. Some neighborhoods do require the use of a uniform mailbox, please check with your HOA before starting this project or buying a new mailbox.
---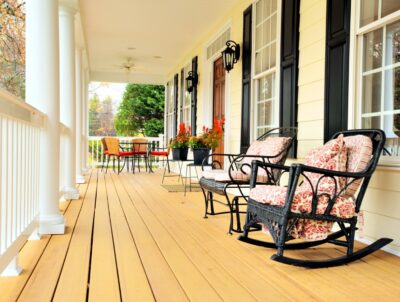 Front Porch
Your front porch gets a lot of foot traffic from friends and family all the way to your favorite Prime delivery driver. It's also a great place to sit and say hi to the neighbors walking their dogs and riding bikes. Give it a refresh with some furniture. Ideas for front porch furniture are rocking chairs or a garden bench, outdoor pillows, and a table to place your iced tea while reading your book. Even a seasonal doormat can do wonders.
---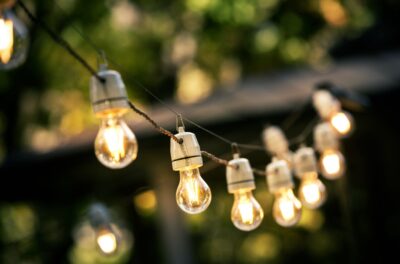 Light The Path
Landscape lighting can really showcase the curb appeal of your home, even at night! Walkway lights on the path to your home or a light pointed at shrubbery or side of your house give a grand look, even on a budget. Solar lights have come a long way and all it takes is a little sunshine to power them up.
---
* If your home is governed by a Homeowners Association ("HOA"), please make sure to check your covenants for any Architectural Guidelines or approval that may be needed prior to making large color changes or additions to your property. *

Written by: Leigh Anne Hammill